posted on March 15, 2011, 4:42 am
I have something that is a yellow steel box, called a civil defense radiation detector.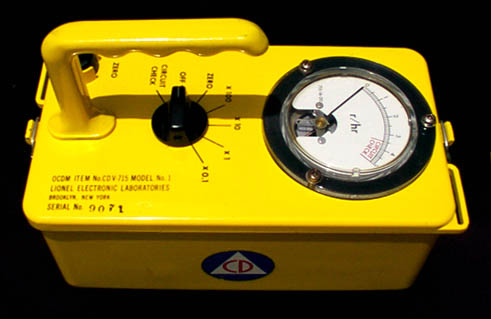 http://www.radmeters4u.com/cdv715-new.jpg
I only have the yellow box.
No matter what I do, I cannot zero the thing. The needle goes all the way to the right to Circuit Check. Does anyone know how to fix that.
I fully realize that the meter has an inappropriate range. So if you feel like pointing it out, I know that already.
i