posted on November 24, 2009, 5:29 am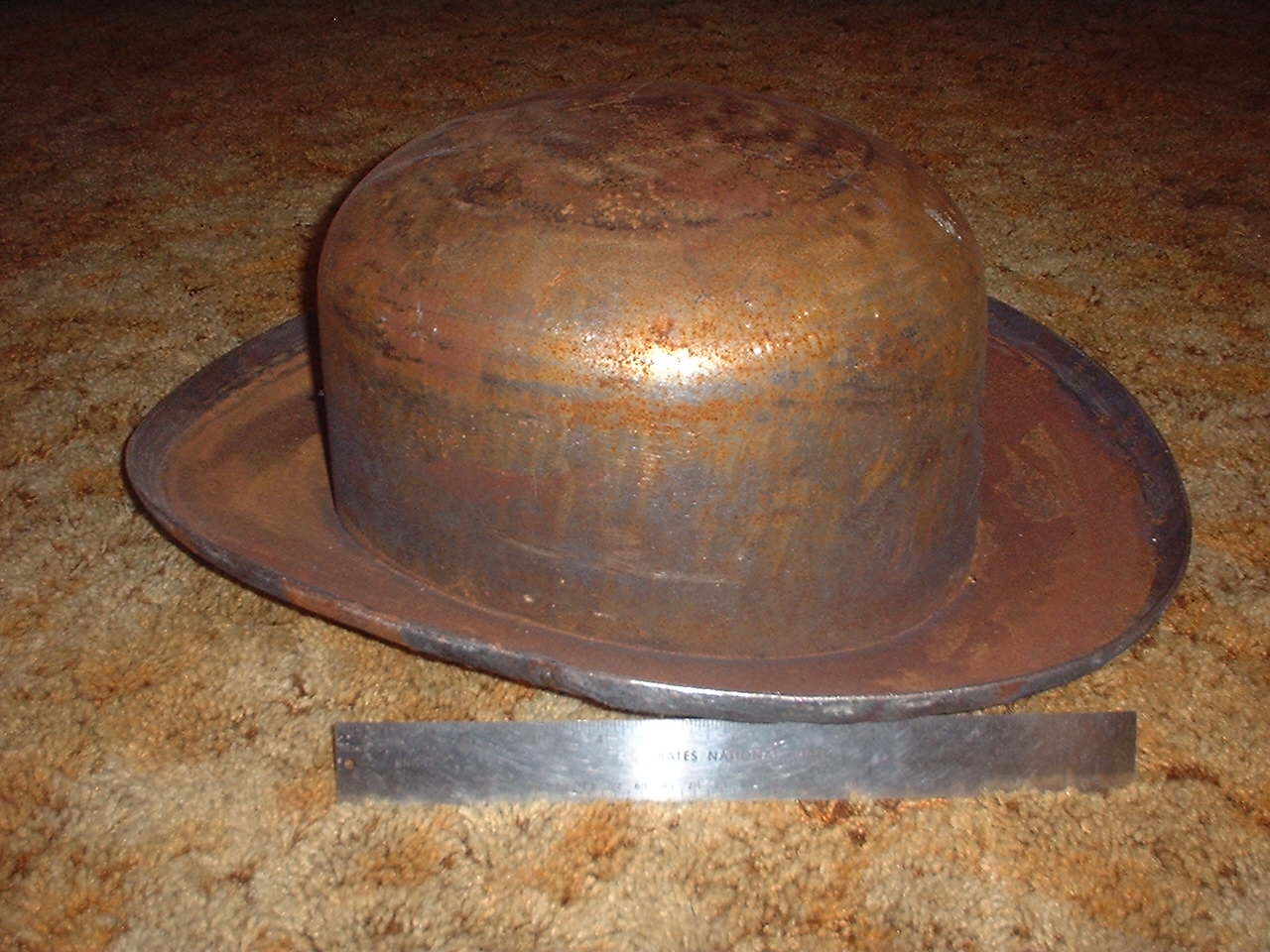 http://www.frontiernet.net/~wwixon/propanetankderbyhat.jpg
i don't think i've showed this to you guys before, did i? i started this months ago, and haven't worked on it for months. i was
holding out till i had it finished and installed before posting a picture of it here, but god knows maybe i'll NEVER finish it. the idea was to bolt/chain it to a (four foot tall) boulder that i erected near the road in my front yard, kind of a goofy take off on "mr. potato head". i still have to complete all the welding, right now it's just dozens of tack welds, and i wanted to put on a hatband, i cut out the hatband but have to attach it...
(long version...)
....and then weld on some sort of anchor to attach a chain. (i'm sure it's going to be, at least attempted to be stolen, more probably it
*will*
be stolen). i'm thinking maybe something like a 3/8" thick wedge of steel welded to the inside top of the hat, then a 2' long section of (tempered?) chain, maybe with a 1/8" stainless cable threaded through and swaged on the ends. the thing i'm having difficulty imagining is how i'm going to (vandal proof) attach the chain/cable to the boulder. thinking using a hammer drill and drilling 2 or 3 1/2" holes and putting in lead anchors and use 3/8" lag bolts and maybe buttering it up with some epoxy before bolting it to the boulder? round off the lag bolt heads with a grinder. i'm worried it's going to be SLOW going with my hammer drill, maybe NO going(?), maybe going through several carbide bits to drill solid stone? any suggestions on how to get a secure vandal proof attachment? i don't want to bolt it directly to the boulder, i'm thinking that'll be a temptation for someone to try to pry it loose with a crowbar and bend it all to hell in the process. central part of the brim is thinner (made from a recycled water pressure tank) than the propane tank part and so it'll be easily damaged if someone tries to pry it loose. i just don't think it would be as nice visually (bolted directly) than if it were kinda "loose" (on a chain hidden under the hat) from the boulder. i am a little worried about the "attractive hazard" (or whatever it's called, legally) aspect of having this thing bolted to a boulder in my front yard. oh, and i'm afraid some jerk is going to try to put a chain on it and try to yank it loose with his truck or something, maybe tip over the entire boulder.
well, i just wanted to show you guys. it didn't occur to me to ask you all for suggestions till i started typing this message. any suggestions?
b.w.