posted on June 4, 2008, 1:33 pm
A garage sale mistake here: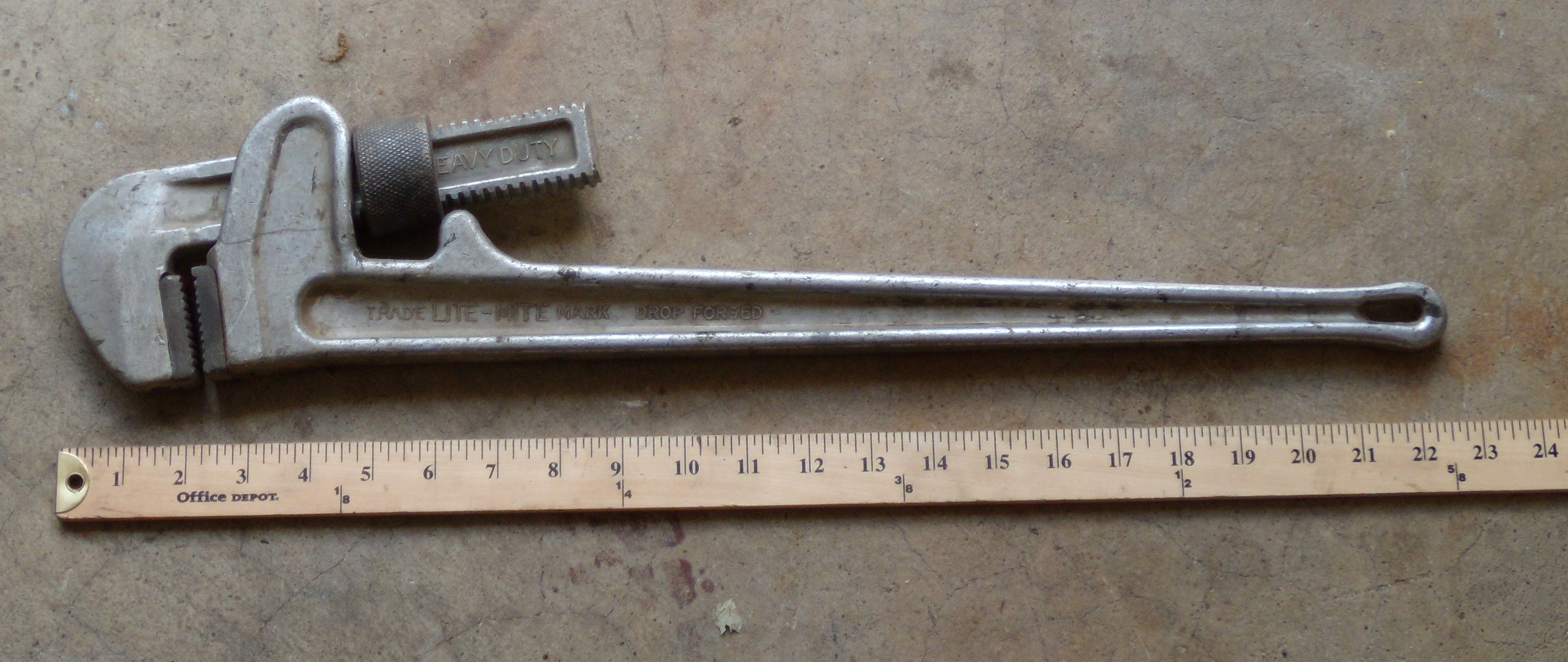 http://igor.chudov.com/tmp/aluminum-wrench.jpg
This is a 24" aluminum pipe wrench.
If you look closely, you will see that this wrench has a crack on the
left side that I did not notice.
This seems to be a good case for trying to do aluminum welding for some good reason.
So my question is, is welding of this wrench, a bad idea for any reason? Any idea what kind of aluminum these wrenches are made of?
--
Due to extreme spam originating from Google Groups, and their inattention
to spammers, I and many others block all articles originating

Click to see the full signature.