posted on April 9, 2017, 3:07 am
I got a bit lucky and bought a broken air dryer that had a big copper coil inside. This is a heat exchanging coil with a copper tube inside
a tube.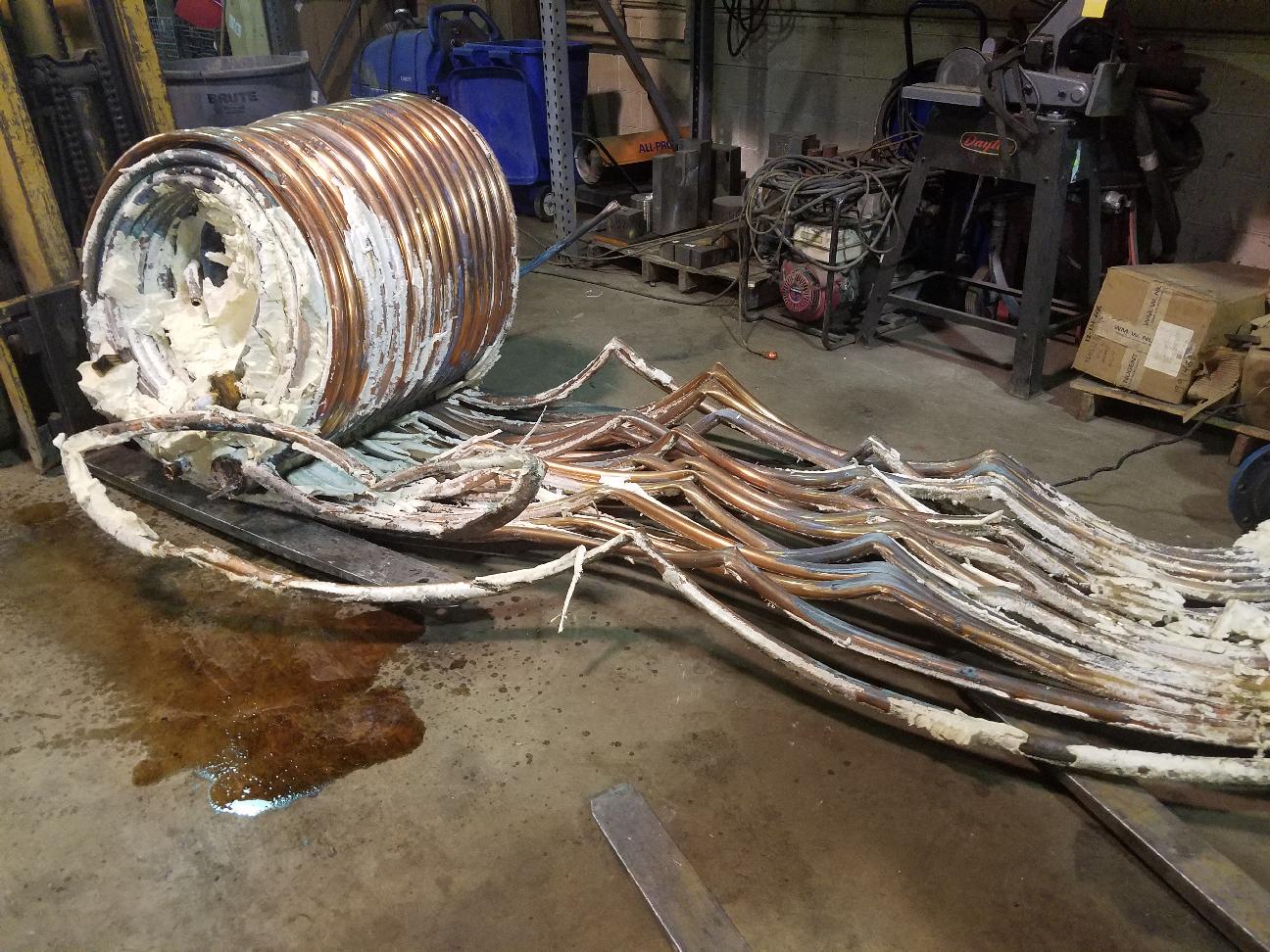 http://igor.chudov.com/tmp/coil.jpg
The problem is that it is extremely heavily made and would not easily cut with a cable cutter. I want to cut it up into pieces and clean to make #1 copper.
Any idea what can cut it, maybe a circular saw with a small tooth blade?
Thanks