posted on January 24, 2007, 2:09 am
Since I wanted to test my supermicrometer, I bought a set of gages, from a local seller for $15.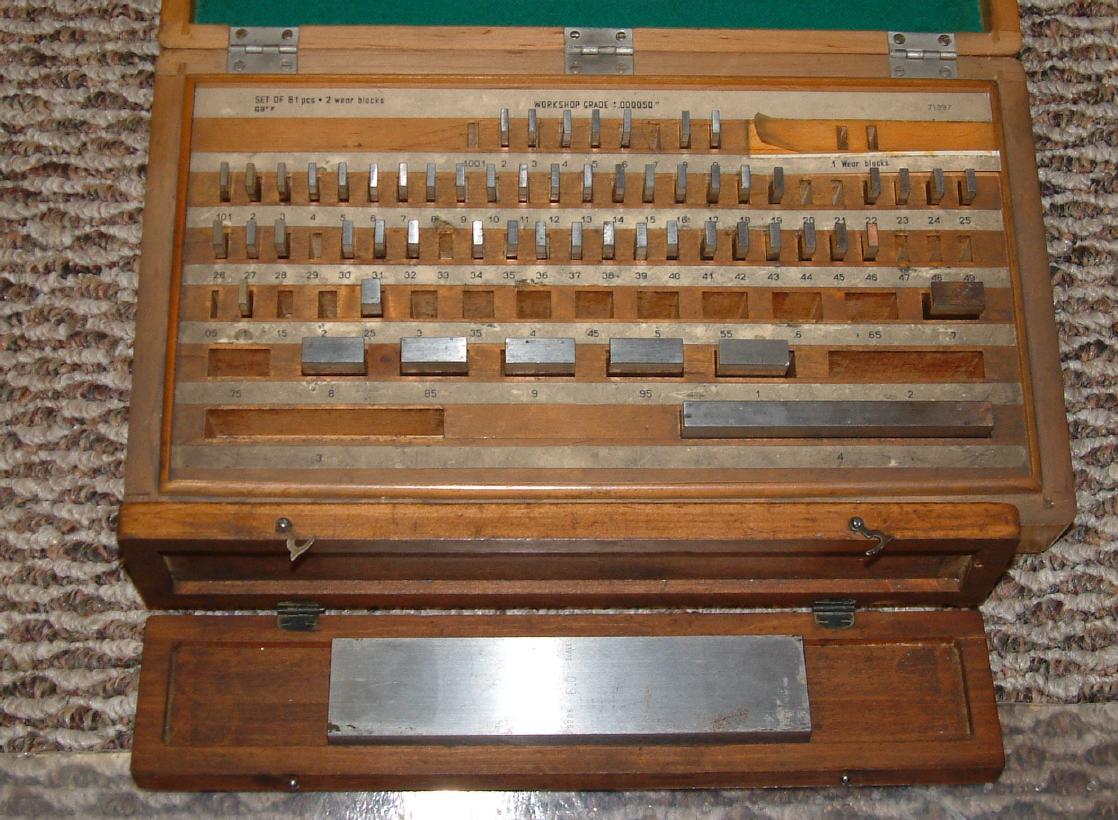 http://igor.chudov.com/tmp/gage-blocks.jpg
I tried measuring the 4" block with my digital caliper and got 4.0010" measurement. That was more of a test of the caliper than the gage, but it is nice to know that the caliper is relatively accurate.
i