posted on April 26, 2004, 6:09 am
I've been poring over newsgroups for the past week, looking for information on an old embedded product, the Basicon MC-1N. I have one
here, and I've managed to wrest most of its secrets out with an oscilloscope, a DVM and a stack of spec sheets that would choke a floppy, but I haven't run across anything as helpful as a manual.
Does anyone remember these? They were produced c. 1983 by Basicon, that later went on to make 8051/8031 boards, among other things. Their web page says they are no more, and archive.org's oldest cache of their page talks a little about the MC-2N, but that's an 8051 design.
Specifically, BTW, I have a Rev A model (apparently, they quadrupled the RAM and added Flash EEPROM to the Rev C model), if that helps narrow things down. At this point, I'd be happy to get docs for
_any_
model.
Here's a picture to jog your memory: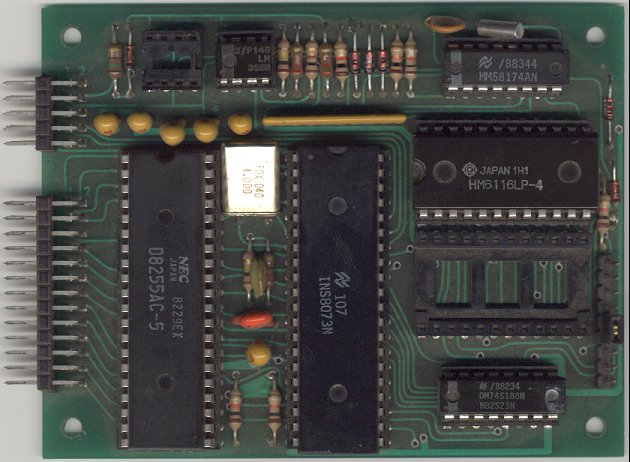 http://www.penguincentral.com/retrocomputing/pix/sbc/MC-1N/MC-1N.jpg
Thanks for any help.
-ethan