posted on May 20, 2005, 5:59 am
I've taken a first stab at a rotating head for my bot, and am looking for ideas for improvements. First, some pictures: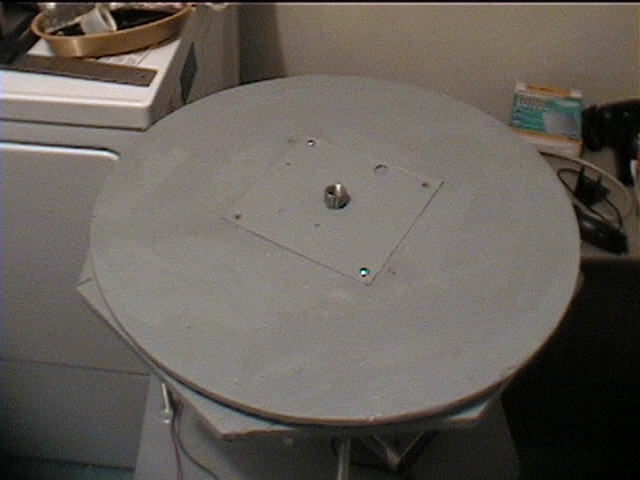 http://www.westnet.com/~chris/Robots/RobotHead-1.jpg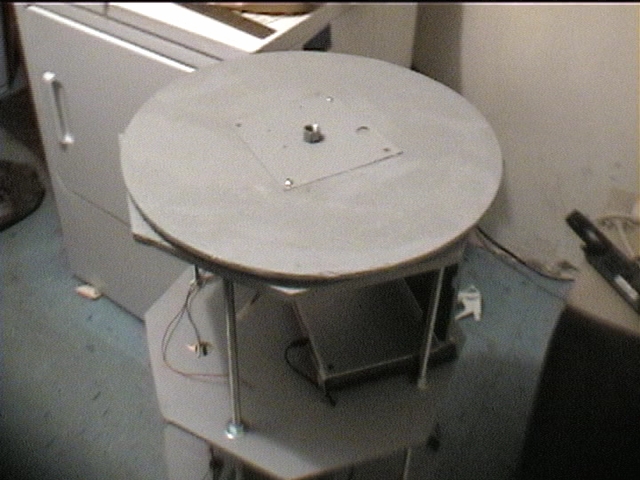 http://www.westnet.com/~chris/Robots/RobotHead-2.jpg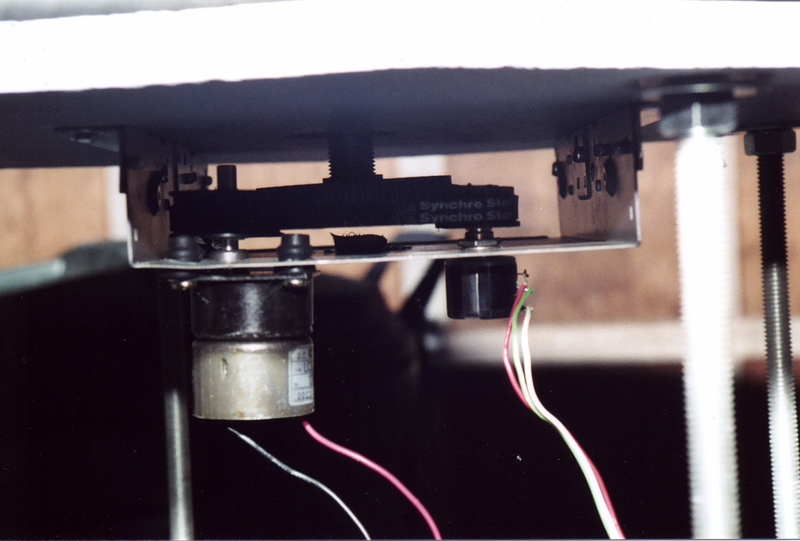 http://www.westnet.com/~chris/Robots/RobotHead-3.jpg
The center shaft is made from two extensions for old wheel-style electrical boxes. This gives plenty of room for wires to thread down and not get tangles. What you can't see under the rotating top is a hardware store lazy susan bearing. The square plate on the top screws directly to the bearing. I used this plate to line up the shaft on the center of the bearing. This way the shaft would at least be centered, even if the table itself was slightly off.
Picture three show how I motorized it. I essentially made a digital servo of the whole thing with a motor and three-turn pot connected to the center shaft via a cog belt and pulleys. A quick hack on the positional PID code that drives my bot runs the motor through one of the small TI h-bridge chips. The control works quite well.
The problem is belt tension. The motor and pot are mounted on a U shaped bracket (actually the cover from an dead CD-ROM drive). I set the belt tension with over-sized holes in the mounting bracket, and adjusting it's position relative to the center wheel.
However, this is enough error in centering that as the head turns, the tension changes on the belt so it either goes slack, or becomes too tight for the motor to turn.
So before tinkering further I thought I would get some input. One idea I had was to mount the pot on a spring-loaded lever and use that for tension. Increasing precision is always an option, but I thought I did the best I could this time, so I'm not quite sure how to go about that. Or, do something else entirely.
--
==========================================================
Chris Candreva -- snipped-for-privacy@westnet.com -- (914) 967-7816

Click to see the full signature.