posted on December 24, 2011, 6:43 pm
I made this forklift hook adaptor: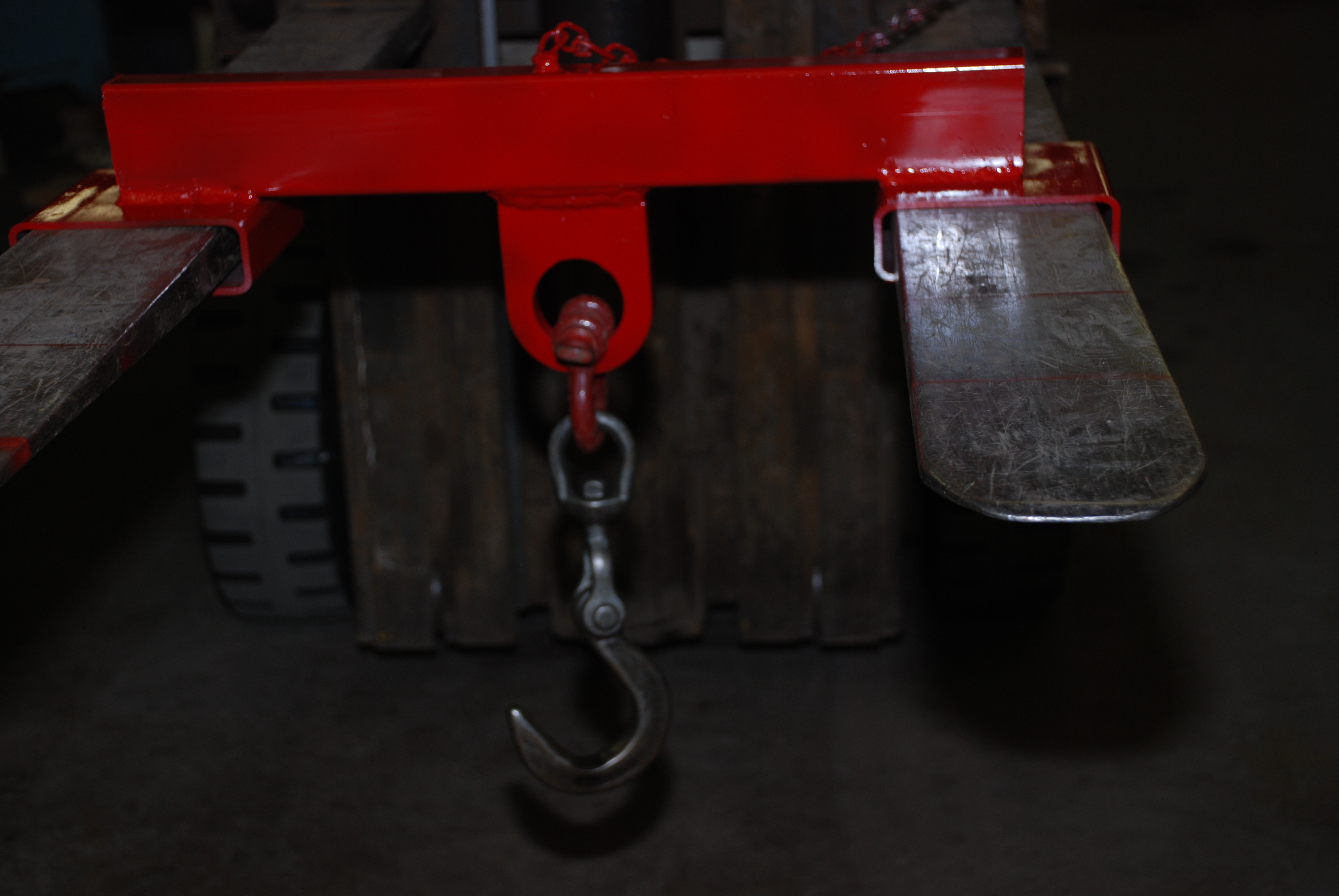 http://igor.chudov.com/tmp/Forklift-Hook.jpg
The horizontal cross bar is a rectangular tubing piece, 1/8" thick,
2x4 in cross section. I can, obviously, change the hooks as the situation requires, and I do not believe that the hook that I have pictured, would be good for 5,000 lbs.
Now I began to have some doubts, maybe just being overly cautious.
The question I have concerns the integrity of the weldment. Would you say that the above design, could be used to lift 5,000 lbs. Yes, no, or maybe? What about the likelihood of the rectangular tubing buckling under load?
The welds connecting the lifting eye, to the rectangular tubing, are triple welds with 7018. They go almost to the edge of the 2x4.
i